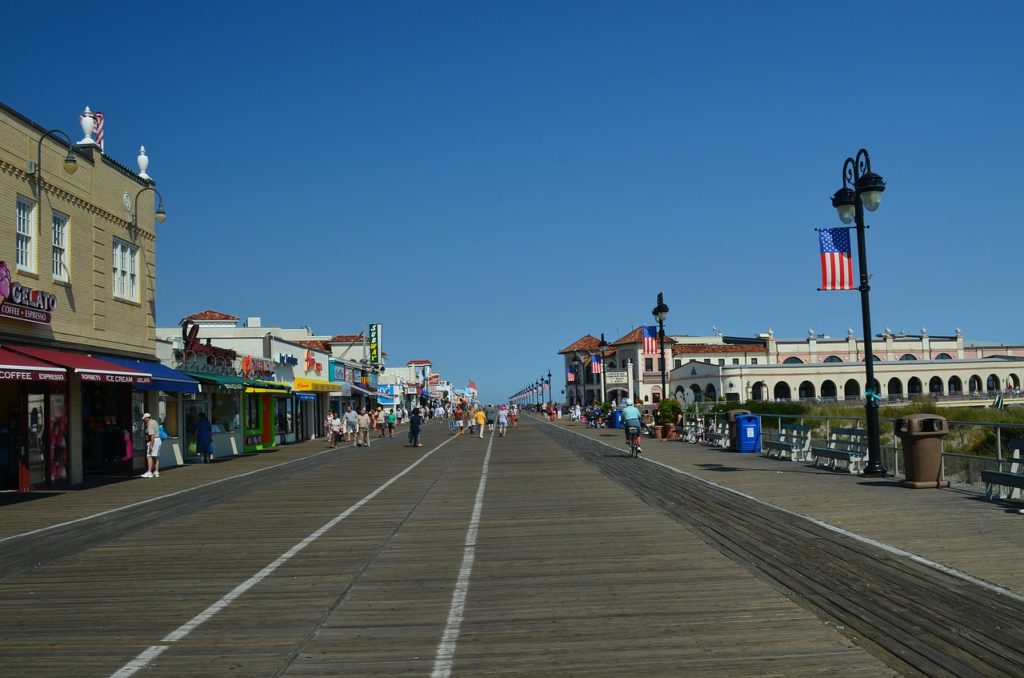 On a crowded hot summer's night, she heard a voice cry out…Her father said "No" don't play that wheel of chance with all those numbers and names…You'll never win…You're throwing your money away!!
With a quarter and a dream, Anthony's sister, Rosemarie, won a guitar at the Seaside Heights boardwalk when Anthony was 7 years old.
Since then, Anthony has made his dream a reality with accomplishments in the music field including countless performances, recording sessions, guest appearances, seminars and workshops, and teaching thousands of private students all over the Greater New York area.
I Love Music!
Like so many other music fans, I grew up listening to music on records.  The whole experience from holding an album, singing along with the lyrics, and studying the album images brought the music and bands to life.  I'd often picture myself onstage singing and playing to adoring fans.  Like any young musician I dreamed of being a rock star but the reality of actually being a professional musician seemed a million miles away.  One of my favorite bands, the Beatles, always inspired me and gave me the feeling that I could do anything I put my mind to.  Some of my earliest memories were watching bands on the Ed Sullivan show and experiencing the raw excitement that their music brought.  This was before cell phones, YouTube, and Facebook as I'm sure many of you can remember.
Our house was always filled with music.  My father played stride piano and performed at local venues.  He had a great ear for music and could play anything he heard.  My older sister played beautiful classical piano and studied with a first generation student of Franz List.  When I was around 10 years old, I started writing songs.  We had a family band consisting of my brother and 2 sisters that would regularly perform for our parents.  We'd make up original songs and practice them until they were good enough to show off.  Whenever there was a party or family gathering, out would come the guitar and we'd sing and play till the early hours of the morning.  It gave me a great sense of sharing and community and was an good example of how music can bring people of all walks of life together.  If I had to use one word that could express my feelings when playing music it would be "JOY".  One of my first guitar teachers, Dennis Gorgas, made music fun and he inspired me to share my talents by performing and teaching.  My first gig was with Dennis at a New Jersey nightclub in front of about 150 people.  That's when I knew I would make music my life and career-I really loved it!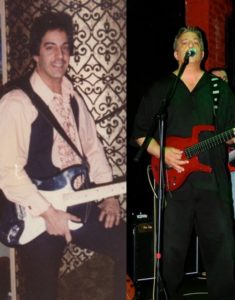 I was in my share of different bands from long hair and leather jacket rock bands, to ruffled tuxedo shirt wedding bands, to solo gigs and small venues, and everything in between. We'd play our 4 or 5 sets, pack up the station wagon and head off to the 24 hour Diner at 2 or 3:00 in the morning.  All the subtle experiences that define what it means to be a musician.  The excitement of performing on stage and entertaining crowds of people with the ringing in your ears after the gig.  Coming home when everyone else is going to work as the sun comes up, with the smell of the smokey bars and clubs on my clothes, amps and guitars.   The familiar weight of my guitar, gig bag, and P.A equipment before and after a show and the many hours of practicing, studying, and memorizing songs to improve my skills.  It's the camaraderie and friendships you make with your fellow musicians and bandmates.  "Driving 100 miles with $6000.00 worth of gear to make $50.00". Also, the look and sound of the recording studio and the feeling I get when I've written and recorded an original song-it's simply "Magic" for me.  And it's a million other little subtle experiences that define what it means to be a musician.  At least that's the way it's been for me.  It's not the albums sold or the number of downloads or "likes" I receive on my YouTube channel, but rather it's knowing those things first hand that makes me a musician, a veteran. And it's knowing that you are one of a small percentage of the population to not only have seen, but to have lived behind the curtain that makes this whole crazy thing worth while.
But perhaps even more importantly than all of that, it's YOU, the listener, that makes all of it matter.
I look forward to many more always-worthwhile experiences along this musical journey.  Here's to hoping that you are part of that journey.
Thanks for being a listener and making it all matter.
15 Comments